Award-Winning Entrepreneur and Athletic Professional Devon Teeple Launches Non-Profit ignite CHANGE
Devon Teeple launched a non-profit combining performance baseball coaching and mentorship with mental health awareness.
North Bay, ON ­­– March 4, 2020 ­– Devon Teeplehas launchedignite CHANGE, a non-profit community organization specifically tailored to playing baseball the right way by integrating components of leadership, attitude, and behaviors. He will run clinics that not only educate but also provide building blocks for amateur, collegiate, and professional athletes (pre/post-retirement) who are struggling with mental health issues to grow and turn the experience into something positive. Dealing with anxiety and depression for over 20 years, Devon finally opened up about it in 2018.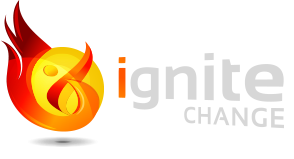 Since 2001, Devon has been a professional player, baseball operations executive, a contributor to ESPN and Sportsnet.ca and a valued voice to online sites dedicated to the game. With both business acumen and exhaustive baseball insights, he understands the game behind the game—from player stats to the marketing and operations that help franchises and organizations thrive.
"ignite CHANGE is a passion project to help people maximize their full potential but also with a philanthropic feel to it. Sports has been the constant with teamwork and the belonging piece always being a calming voice. To be able to give back to the community via the game that has provided me so much is a blessing," said Devon Teeple. "I want to really dig into the research on sports leadership and the positive impact it has on people, specifically athletes who are dealing with mental health issues like anxiety and depression."
Before signing his professional contract with the Gateway Grizzlies in 2001, Devon earned a baseball scholarship to Nebraska's York College where he earned a distinguished record as Team Captain, Team Leader in ERA and strike-outs, Athlete of the Year, and NAIA National Pitcher of the Week, among other achievements. He is also the Founder and Executive Director of TheGMsPerspective.com, a site dedicated to the business and operations side of baseball at all levels (MLB, Minor, and Independent Leagues) in Canada, the US and wherever the game is played. The site generates over 150,000 hits per month.
"Fundamentally, I take great pride in my work. I take great pride in interviewing athletes, both current and retired and letting my readers know that it is not just about what goes on between the lines but also how the person carries themselves off the field and how they become leaders and role models away from the game," said Teeple.
To know more about ignite CHANGE, visit http://ignite-change.ca/
Contact
Name: Devon Teeple
Phone: 905-353-4929
Email: dt@ignite-change.ca
Company: ignite CHANGE
Website: http://ignite-change.ca/